Welcome!
The Middle Eastern, North African, and South Asian (MENASA) Student Resources unit is not only about building a community that supports and empowers you but also honors you and your respective story. For students to find success and fulfillment, we understand the campus must value all your cultures, identities, and experiences. When you are recognized as a whole, unique person, the new adventures and challenges you encounter only strengthen you and our UC Davis community.
 We help with:
academic support
one-on-one support 
finding leadership opportunities
guidance for internships, jobs, and graduate school
building community and sense of belonging through events and advocacy  
We are here for you. Our campus and its resources are vast, but we'll point you in the right direction. Join our email list by clicking on the link to the right to receive updates and stay connected. We cannot wait to get to know you and see the things you will do!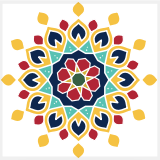 Our Graphic Element represents the vibrancy of the community and celebrates the diversity in our cultural expressions. We are committed to providing space for students to feel authentic and empowered in their cultural identities.