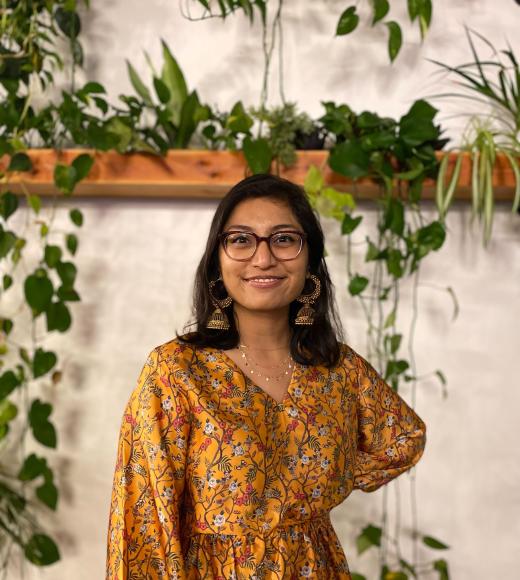 2406 Student Community Center
Office Hours
Available by appointment M-F.

Walk-Ins Welcome:
Tuesday & Thursday: 10-12pm and 12:30pm-2pm
Wednesday: 1-3pm
Bio
Affaf Waseem (she/her pronouns): is a Pakistani Muslim immigrant who was raised across the world spanning South Asia, Southwest Asia and North America. Her lived experiences motivate her to work towards compassionately building equitable communities.
Currently, Affaf works as the Director of Middle Eastern, North African, and South Asian Student Resources office, providing mentorship, coaching, and programmatic support to students from these backgrounds and communities. In her role, Affaf develops programs in partnership with the community, works to minimize barriers to academic support and mental health resources, and works with cross campus units, and academic departments to provide relevant support and advocacy. 
Apart from supporting her community and engaging in interdisciplinary research regarding MENASA issues, Affaf also enjoys learning about the diversity and nuances of the diverse MENASA cultures, gardening, journaling, and crocheting all with a good cup of chai!  
Affaf is a lifelong learner and centers working with the community, family, and friends to collectively grow together and as individuals.